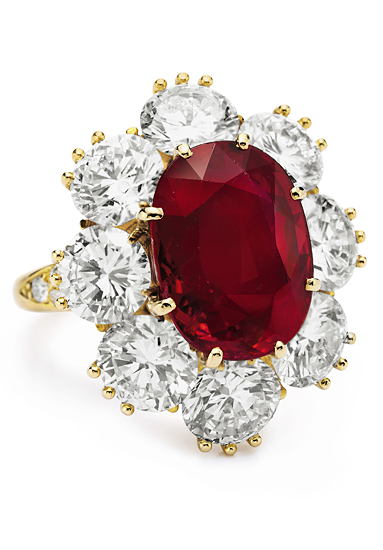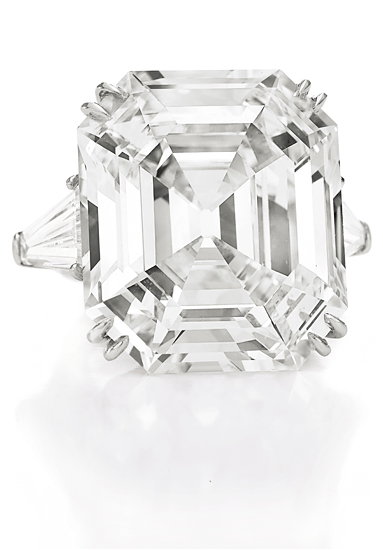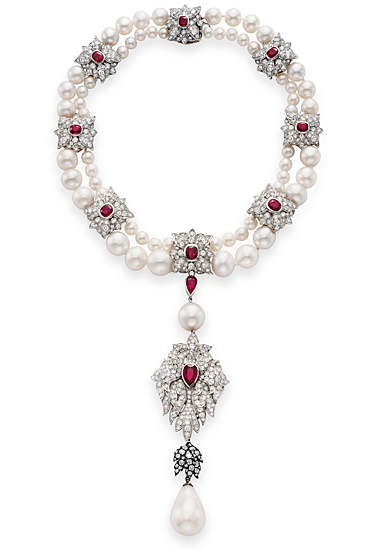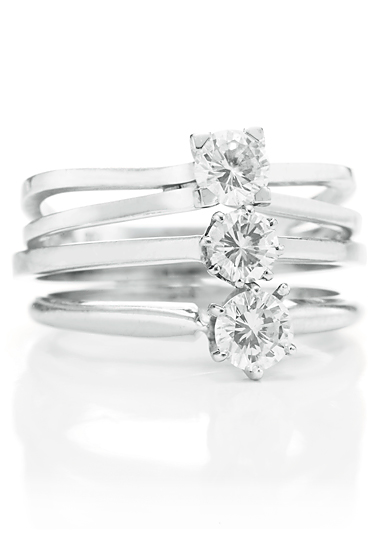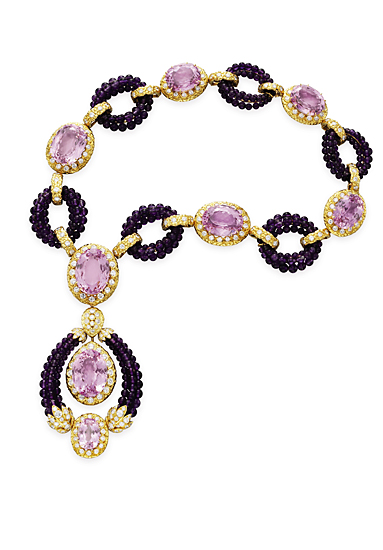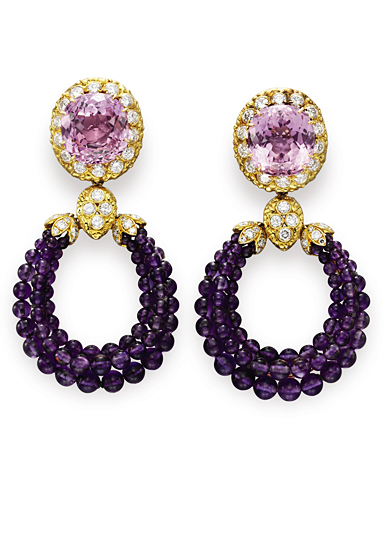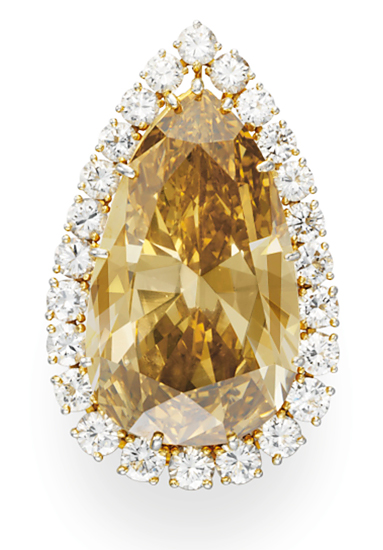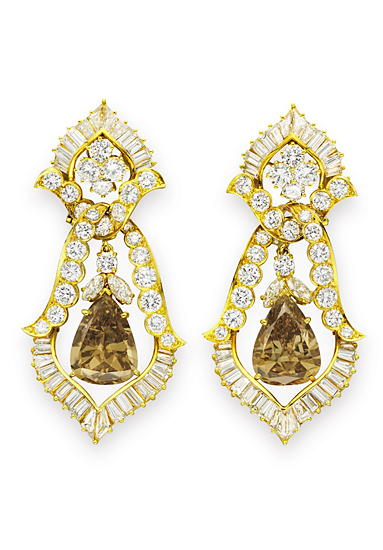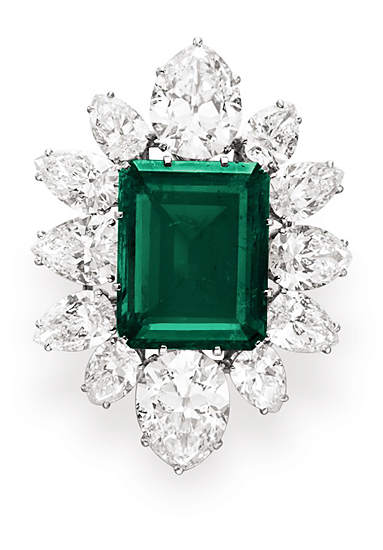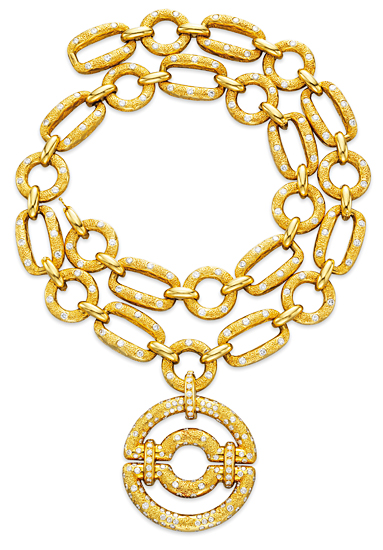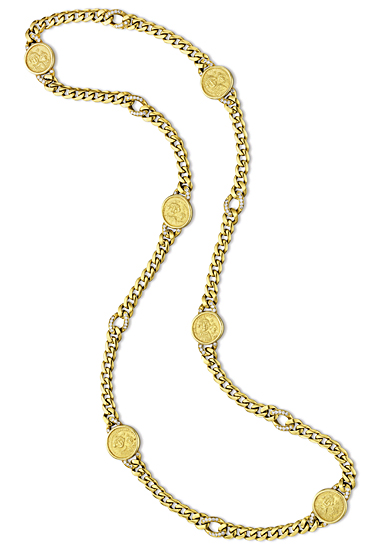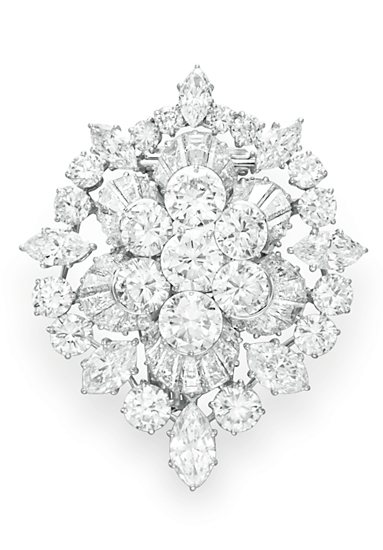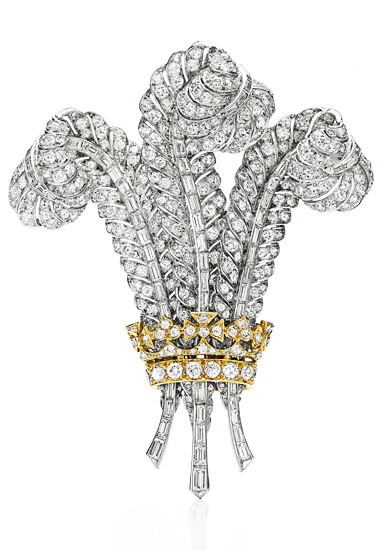 Christie's auctioned off some of Elizabeth Taylor's jewelry this week and the outcome was pretty outstanding. InStyle has pictures of some of the pieces, many of which sold for well over 10 million dollars. It's kind of tragic, in a weird way, that this unbelievable collection will have to be separated. I feel like they're orphaned treasures! Little orphaned treasures that sold for over $115 million collectively...
The collection of diamonds and stones is really the most amazing part. My fine jewelry collection consists of mostly of David Yurman and Tiffany's. I can't even imagine what it would be like to actually own these breathtaking pieces. It makes me a little jealous/anxious about starting to amass or piece together my own "adult" jewelry collection. It's like, I can only dream of one day owning
one
of these pieces! If I had to fantasize about being lucky enough to have one of these beauties, I think I'd choose the cognac diamond ring.
Sigh.
In my dreams.