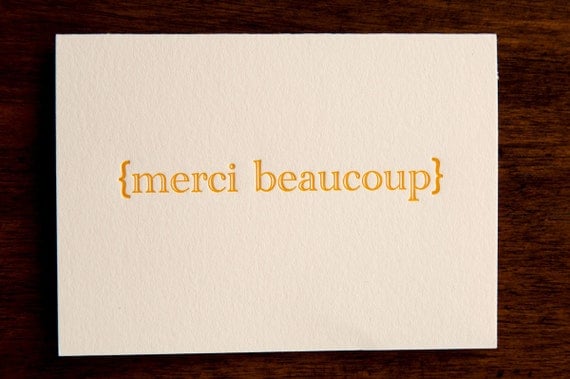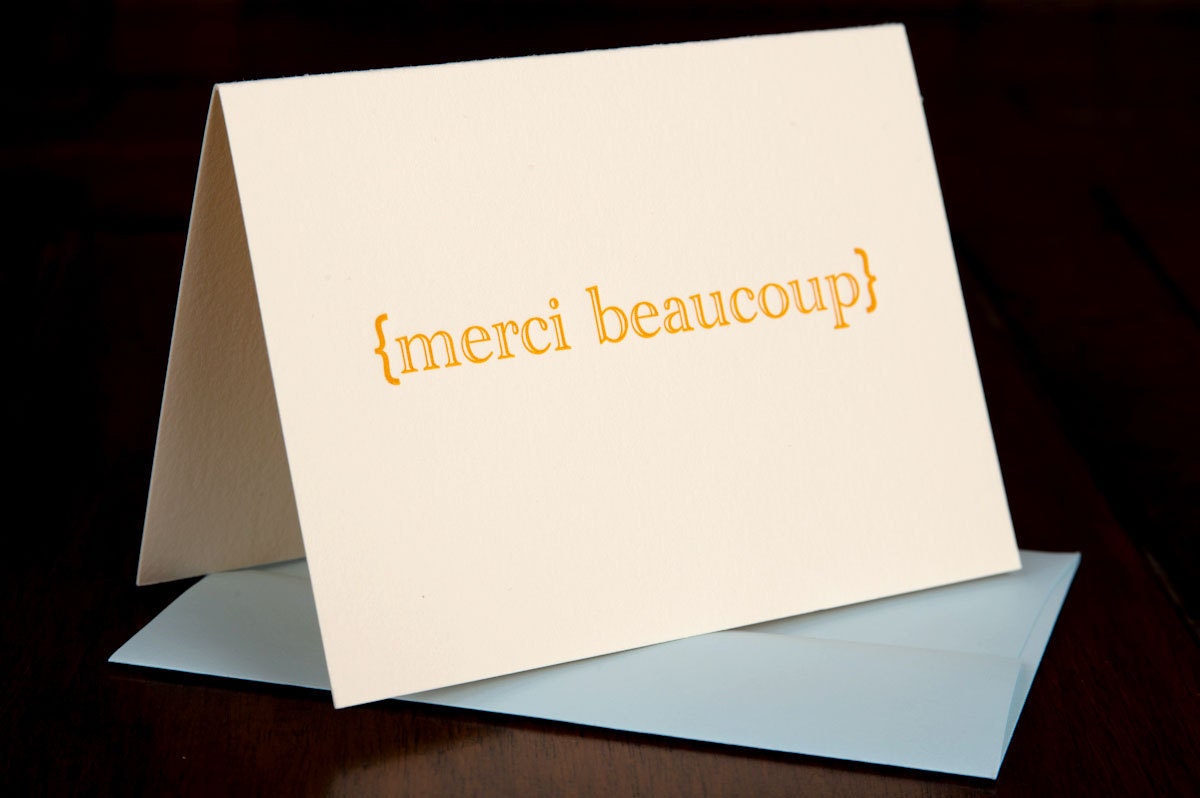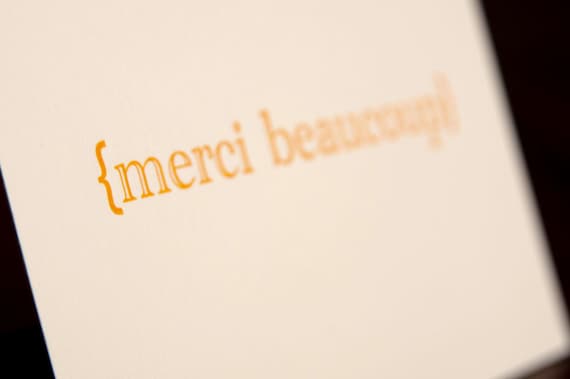 My mom used to give us all a set of stationery every year for Christmas. At the time I was all "
Ugh, I hate thank you notes. Why can't I get another Tamagotchi or pair of jelly sandals?
" Her thinking was, if she got us excited about the gift, we'd be more prompt in writing our thank you notes. It's funny how now I'm obsessed with paper goods and love sending and receiving cards. That poor woman.
These particular
cards
are from
Ink Meets Paper
's
Etsy
shop. I think letterpress stationery looks so substantial and sophisticated. The sweet French message and simple but elegant design adds to that sentiment. I'm sure any gift givers would be so happy and grateful to receive a thoughtful note on one of these beautiful cards in return.