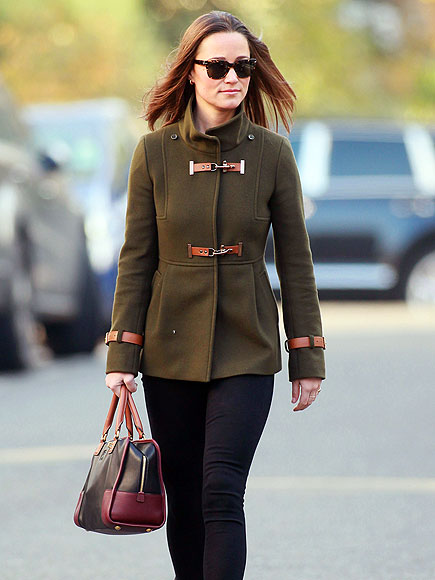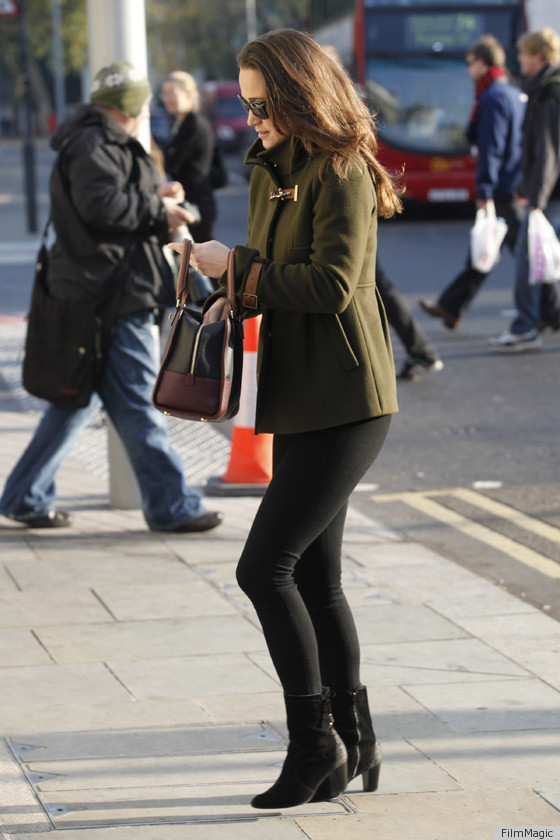 I'm not sure where I stand on the whole Pippa Middleton thing. Yes, she looked
amazing
at the royal wedding, and I became obsessed like everyone else. However, as I've followed her style, sometimes I'm blown away, and other times I kind of find her look boring and uninspired. For example, I hate her taste in heels. She's got a mean collection of flats, but I've never seen her in a pair of pumps or wedges that I've liked. And I mean, sometimes, I feel like she should use Kate's royal seamstress (which you know she has, because Kate's so tiny and her clothes
always
fit impeccably) to hike up a hem or take in a waist.
The one thing I can't deny is Pippa's collection of coats and jackets. Maybe it's because London is cold the majority of the year, but she really nails outerwear. This coat just may be my favorite coat that I've seen Pippa wear. It will undoubtedly pop up all over the web within the next few hours and then be in high demand wherever it's retailing. There's a good chance it's Pippa's beloved Zara, although I couldn't find it on their website.
To top off the chic army green toggle coat, she has an adorable bag, which I've also never seen before. Kudos to Pippa for switching it up! I'm stumped at the leggings though. Maybe if the jacket was a few inches longer. And I still don't like the mid-length stacked heel booties.